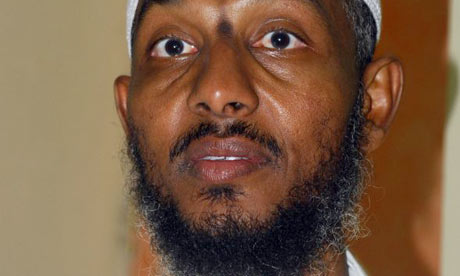 Dear friends,
I was detained for more than six years by the U.S.government, in the detention facility at Guantánamo Bay. In late 2001, I was a journalist with the news agency al-Jazeera, assigned to cover the war in Afghanistan. While on that assignment, I was detained at the border of Pakistan-Afghanistan, and transferred to U. S.custody. I found that I had entered into a nightmare that would claim six years of my life and place great hardship on my family.
Fortunately, Amnesty International and other organisations called attention to my case and campaigned on my behalf. In December last year, my case was featured in Amnesty International's Global Write-a-thon. A few months later, I was released from Guantánamo in May 2008 without charges.
I received more than 20,000 letters from members and supporters of Amnesty International during my last two years at Guantánamo Bay. I received letters from all over the world – the United States, South American all over Europe,Japan and Asia, many countries. These letters really encouraged me during my very difficult time. They made me feel as though I was not alone and not to give up. The writers encouraged me, they said they would advocate for me and pray for me. Some people sent me songs, others poetry. I really appreciated it when people sent me letters telling me about themselves. The letters where the person told me about their life, their occupation and what they did were very good for me – especially when they sent a picture of the place they lived. Also, the letters where the person told me about their family, if they were missing someone themselves, if they also had been through a hard time previously. I felt as though people had not forgotten me through these letters and I felt something change in my life for the better from these letters.
Also, I felt and could notice that from all these letters, the Administration of Guantánamo Bay changed and approved towards me, as they knew I was not alone and I had people who cared about me. The guards said to me that they could see I was someone who mattered and must be important because of all the letters – this made them respect me more.
Finally, all of these letters from Amnesty International led me to think about human rights. I thought about why would all of these people write to me, a stranger and want to help and encourage me? Why would these people who are from a different country, religion, race – everything – want to work for me and wish good things for me and for me to be released?
This made me to understand about human rights and for me to decide to work in human rights and to help people upon me release. This is why I am now working for Al Jazeera and they have opened a new desk called "Public Liberties and Human Rights". We want to work for human rights all over the world and to help those people who need the help of others, I hope, enshallah, to continue this work for all of my life.
I ask you help make a difference in the lives of people who are facing great adversity. Prisoners of conscience and human rights defenders risk their own freedom to fight for the rights of all. They deserve our support.
Please know whatever you write – how long or short – means so much to the people you write to. Thank you again to Amnesty International and to all of those who wrote and encouraged during my hard time.
Sincerely,
Sami al Hajj
4 Novemeber 2008