Adulrahman, Jana and Nammur, three Saudi children aged 4, 8 and 13 years old, are currently detained along with their mother in Dhabhan prison, North-West of Jeddah. They were arrested nine months ago after their mother, Hanane Abdurrahman Samkari, protested in front of the Ministry of Interior with other wives of detainees against her husband's illegal detention. Mohammed Al-Jazairy, the father of the three children and Hanane's husband has been imprisoned for eight years without any charge.
Saturday 25th of December 2010, in the middle of the night, men in civilian clothes entered Hanane's appartment in Hay Al-Zaher district, Mecca by force. Without uttering a word, they arrested the mother and her three children, then took all their personal belongings, including laptops, cellular phones and jewellery. Hanane's family only learned months later that on 17 February they had been transfered to Dhabhan prison, a 'high security' detention centre where political prisoners and persons accused of 'terrorism' are detained.
Cells continuously illuminated, surveillance cameras watching the family without interruption, psychological pressure and torture of the mother and the children by the female prison guards, the screams and sounds of the torture of other prisoners piercing the cell walls… Their detention conditions are dire. Their family managed to get a permit to visit Hanane in prison, who explained to her family that the female guards, seeking to exert psychological pressure on her, would come into the cell, take her children one by one and bring them back hours or days later in very weak psychological states.
As thousands of other Saudi families, Hanane and her children are deprived of a husband, a father who have been languishing in the Kingdom's jails for years without any legal proceedings. Alongside only a few wives of detainees who share the same plight, Hanane dared to protest against the conditions of detention of her husband, asking the Saudi authorities to judge or release him. Dedicated to her fight against this injustice, this mother helped other wives of detainees and coordinated their actions throughout the country by organising sit-ins in front of the Ministeries of Interior and Justice. The 38 year-old mother still does not know what accusations – if any – have been officially brought against her. It appears however that it was her activism and her fight to obtain the release of her husband and other prisoners which led her and her children to share the same plight as her husband.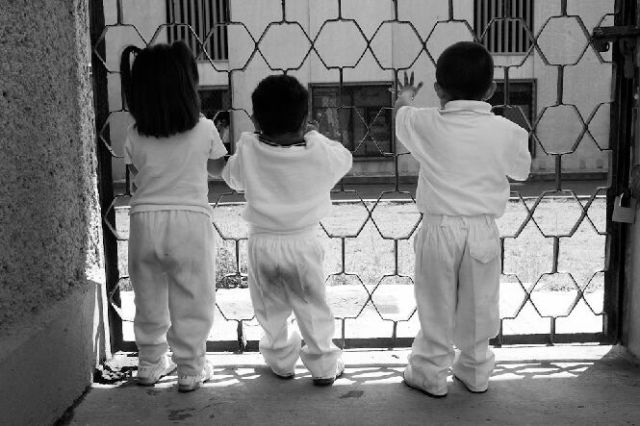 Today, Alkarama submitted to the United Nations Working Group on Arbitrary Detention and the Special Rapporteur on Torture an urgent appeal regarding the situation of Hanane and her three children, asking them to intervene with the Saudi authorities to obtain the release of the entire families. Alkarama calls upon the authorities to release all prisoners arbitrarily detained in the country and in particular the Kingdom's youngest prisoner 4 year-old Abdulrahman Al Jazairy. Not only Alkarama is extremely concerned by Hanane's detention but also wishes to shed light upon her children's situation.
Currently detained in disastrous conditions, their very detention in this prison is unacceptable and contrary to International Human Rights Conventions ratified by Saudi Arabia, especially the Convention on the right to the child. Whereas they should – as set forth in the international convention – « grow up in a family environment, in an atmosphere of happiness, love and understanding » and benefit from « special care and assistance », Abdulrahman, Jana and Nammur are currently locked in a tiny cell amongst criminals and subjected to physical and psychological mistreatment.