Special report: Rendition ordeal that raises new questions about secret trials
In 2004, Fatima Bouchar and her husband, Abdel Hakim Belhaj, were detained en route to the UK, and rendered to Libya. This is the story of their imprisonment, and the trail of evidence that reveals the involvement of the British government.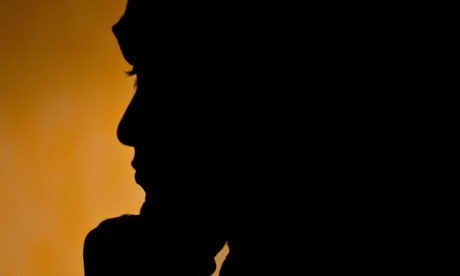 Just when Fatima Bouchar thought it couldn't get any worse, the Americans forced her to lie on a stretcher and began wrapping tape around her feet. They moved upwards, she says, along her legs, winding the tape around and around, binding her to the stretcher. They taped her stomach, her arms and then her chest. She was bound tight, unable to move.
Bouchar says there were three Americans: two tall, thin men and an equally tall woman. Mostly they were silent. She never saw their faces: they dressed in black and always wore black balaclavas. Bouchar was terrified. They didn't stop at her chest – she says they also wound the tape around her head, covering her eyes. Then they put a hood and earmuffs on her. She was unable to move, to hear or to see. "My left eye was closed when the tape was applied," she says, speaking about her ordeal for the first time. "But my right eye was open, and it stayed open throughout the journey. It was agony." The journey would last around 17 hours.
Bouchar, then aged 30, had become a victim of the process known as extraordinary rendition. She and her husband, Abdel Hakim Belhaj, a Libyan Islamist militant fighting Muammar Gaddafi, had been abducted in Bangkok and were being flown to one of Gaddafi's prisons in Libya, a country where she had never before set foot. However, Bouchar's case is different from the countless other renditions that the world has learned about over the past few years, and not just because she was one of the few female victims.
Documents discovered in Tripoli show that the operation was initiated by British intelligence officers, rather than the masked Americans or their superiors in the US. There is also some evidence that the operation may have been linked to a second British-initiated operation, which saw two men detained in Iraq and rendered to Afghanistan. Furthermore, the timing of the operation, and the questions that Bouchar's husband and a second rendition victim say were subsequently put to them under torture, raise disturbing new questions about the secret court system that considers immigration appeals in terrorist cases in the UK – a system that the government has pledged to extend to civil trials in which the government itself is the defendant.